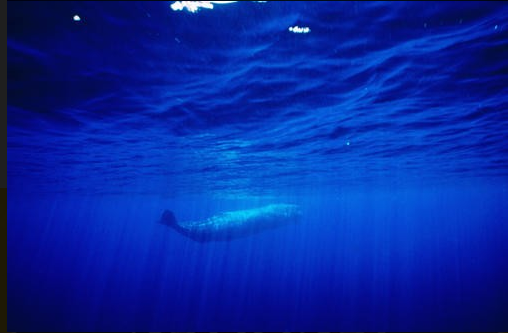 In good company James photo of a Sperm Whale underwater made the list.

National Geographic 125th Anniversary: Afghan Refugee, Jane Goodall and other Stunning Photographs [PHOTOS]
The National Geographic Society (NGS), one of the world's largest educational and scientific organisations, celebrated a gigantic landmark recently – a 125th anniversary.
The magazine was founded on 13 January in Washington by a group of more than 30 people, including geographers, lawyers, financiers and cartographers. The first issue of the magazine was published the same year, featuring a report on The Classification of Geographic Forms by Genesis. Since then, the organisation has funded more than 10,000 research, conservation and exploration projects around the world.
To celebrate this momentous landmark, the society hosted a live Google+ event, where people from across the world could interact with explorers from each of the seven continents. In addition, the National Geographic magazine has released 15 of the most iconic photographs that have come to define the legacy of the organisation and the publication.
The society's expansive timeline and highlights include Steve McCurry's photograph of a young Afghan refugee, Sharbat Gula, who would become the poster girl in the campaign to end the horror and brutality of armed conflict. Her photograph, taken in 1985, appeared on the cover of the June issue.
A similarly touching photograph captured the magic of pure innocence… the fleeting moment when mankind drops pretensions of superiority and bonds with the living beings it shares the Earth with. The photograph showed legendary primatologist Jane Goodall reaching out to a young chimpanzee at Tanzania's Gombe Stream Reserve, taken by Hugo van Lawick in 1964.
See more stunning images from National Geographic…